Rendezvous on the Seine
on MS Sapphire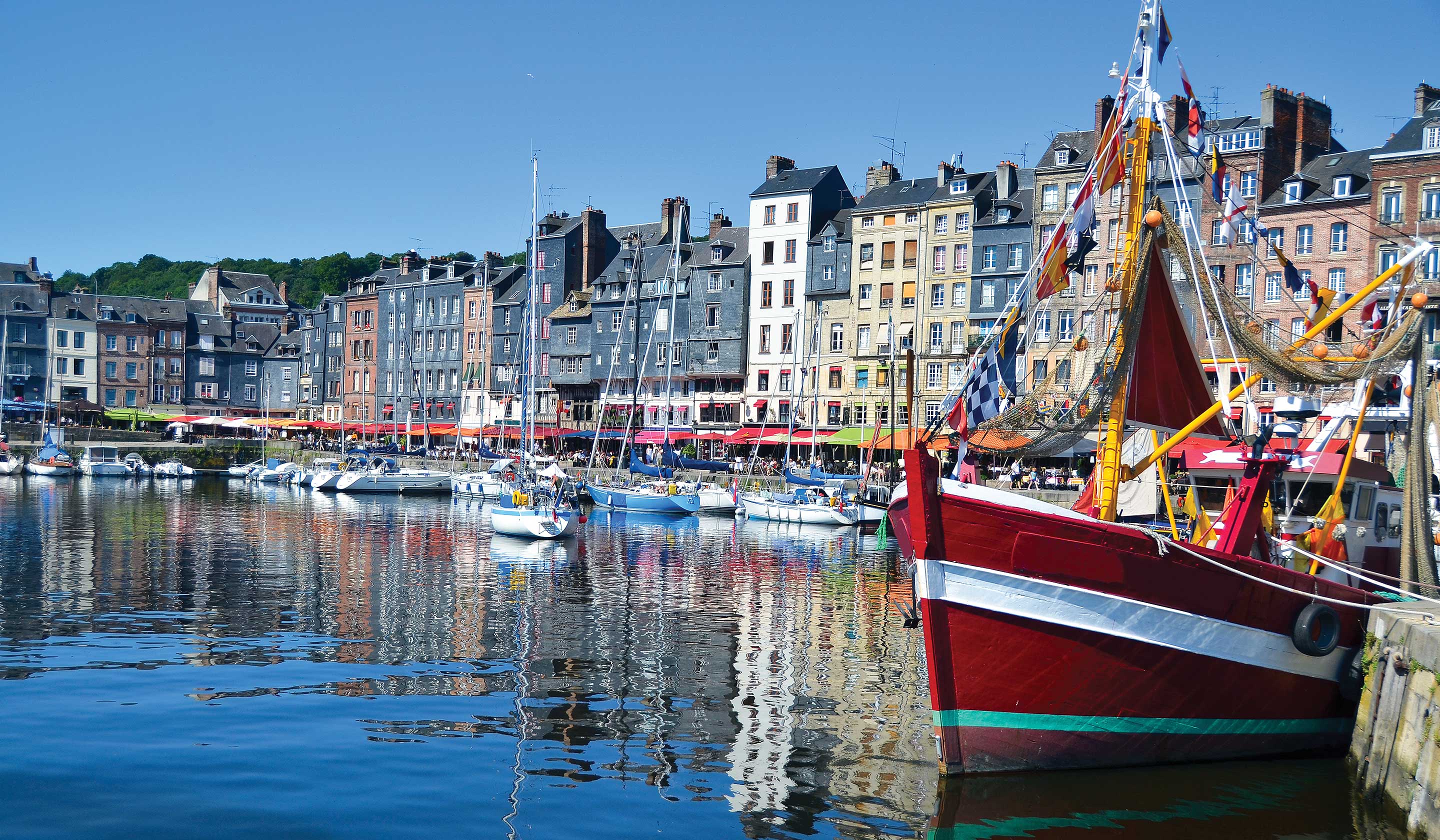 Rendezvous on the Seine
Your Parisian rhapsody... flows through the heart of the city of l'amour, meanders through painted landscapes and flowers with romance in seaside villages and exquisite gardens along the Seine...
Impressions of France... rendered on canvas within Musée du Louvre, quickly captured by street artists in Montmartre, gilded into a golden palace at Versailles, indulged during a château dinner, distilled into apple brandy and cider, carved into a clifftop castle, and floating in a Water Garden... linger long after you return home. Follow the Seine to coastal Normandy on a 10-day journey that's sure to impress. Discover the art of Paris for two nights before a 7-night cruise to Rouen, Honfleur and Giverny, immortalized by Impressionist artists. Visit D-Day beaches, sample Calvados where it is made, dine at a private château and more before returning to Paris via riverboat.
We're a company, and a family, of passionate travelers. As a family-owned travel company for over 97 years, our values and vision remain true: always do the right thing. Deliver more than what's expected. With journeys across 7 continents, in over 100 destinations and to 70+ countries, we keep moving forward to find new ways to enhance travel experiences that will be memorable for a lifetime – and we're honored to have the trust and guest satisfaction to be named to Travel + Leisure's "World's B
...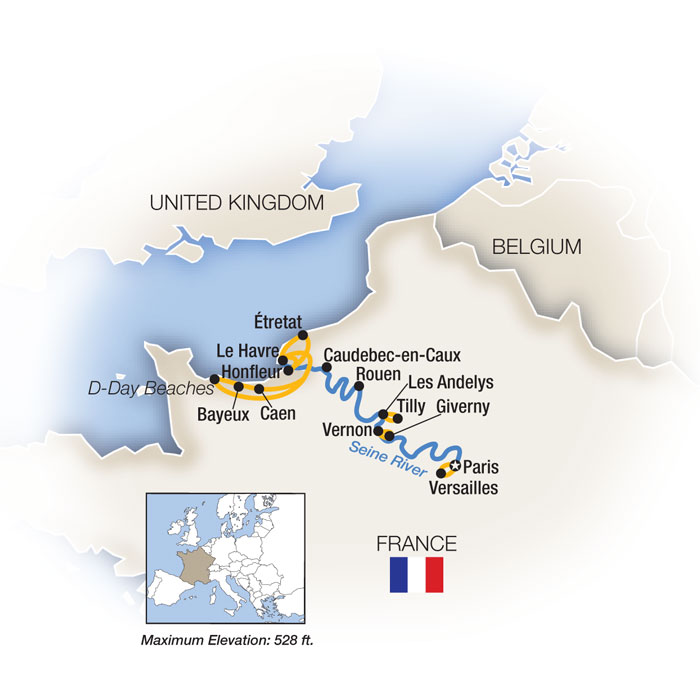 Day
Destination
1
Paris, France
2
Paris, France
3
Versailles, France
4
Rouen, France
5
Honfleur, France, Bayeux, France
6
7
8
Les Andelys, France
9
Giverny, France
10
Paris, France